I think they turned out cute :)
My partner wanted Cat in the Hat inspired zombies. One of my friends saw them and said "OMG it looks likes either Thing 1 or Thing 2 met with one of the Walkers from the Walking Dead."
Mission accomplished LOL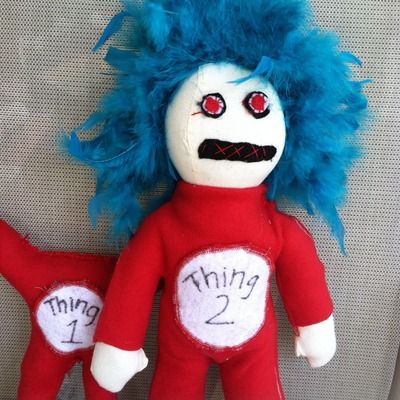 Poor Thing 1, had his head, hands and feet chopped off.
My dd still loved them an awful lot and was sad to see them go.