Now that I've emailed everyone their information, I decided to get this zombie making party going!
Here are a few handmade zombies I found on line. Some are related to our theme and all are AWESOME!
Afterall, t
here is nothing like a little blood spatter to go along with breakfast, right?
Oh Alice! I love your new contacts! More ideas like her, here.
This guy is awesome! Found here...
I found this one and tons more.....also on etsy. Click here to go to the site.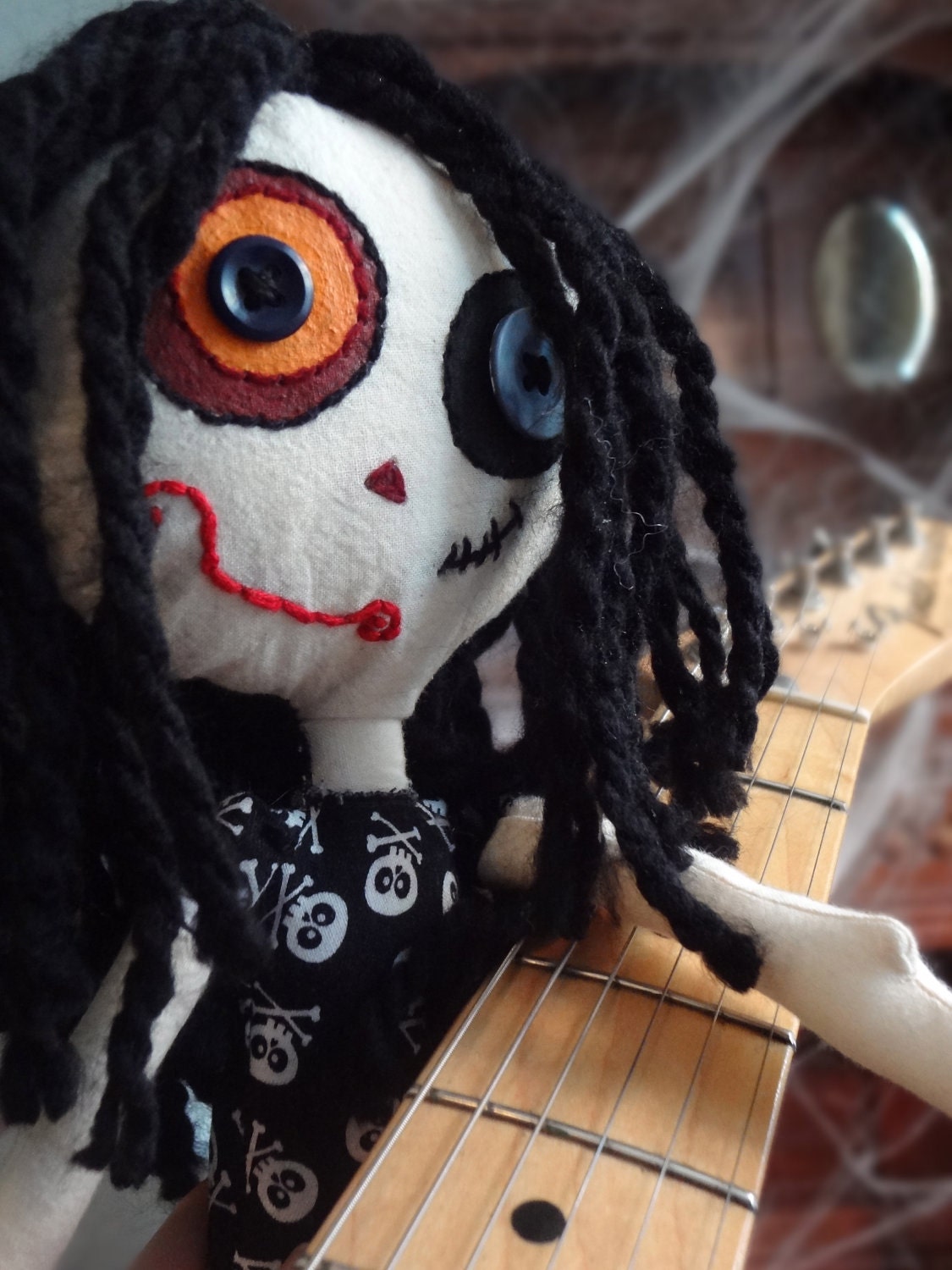 Another good one I found was at Lena Brown
and these are at meagothy.com
Something about those vacant eyes.....ahhhhhhh
this little zombie was found on one of our own swapper's blog! Missy, you are a lucky girl!
Here is an Alice I made the first year I hosted this swap. Nothing like pearls and be-headed bunnies. *sigh*
This couple is gorgeously ghoulish....found here on etsy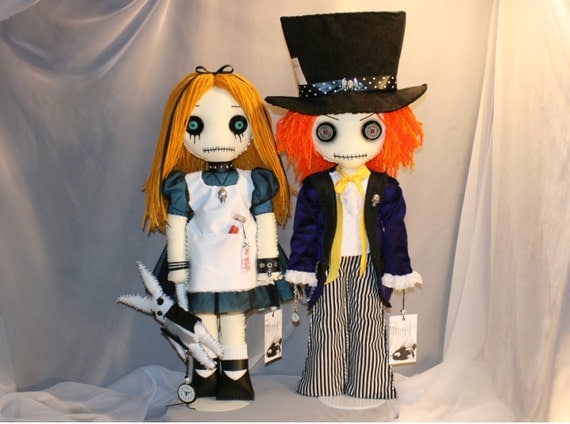 I found Dorothy on etsy a few years ago....and WISH I had found her in time to buy her. She is sheer zombie perfection.....well, she needs a dead Toto in a basket perhaps.....and a little blood.
Okay, so maybe she ISN'T perfect, but she has those EYES.......hahahahaha (laugh maniacally here)
Maybe one day, I'll get around to making one like her for myself.....so many zombies, so little time!
if you want to see more for more ideas.....just click HERE!